A few (not all) of our harvests over the last week:


We moved into our house in March 2016. Since then, we have been busy as beavers setting up our space. The 1/3-acre yard came with a 100-square foot garden bed, complete with a blackberry bush and an orange tree. All last summer, we thought it was a lime tree. We ate the green fruits quite a few times, and were disappointed in the poor flavor. Then, late in the year, the flesh inside turned orange. I identified them as Rangpur limes. They still weren't very good. Around October, the whole fruits turned orange, they became juicy and sweet, and we finally realized they were oranges the whole time! There were hardly any fruits left by that point. Whoops! We've also planted a fig tree and a pomegranate tree, and we have room for at least two more fruit trees.

Powered by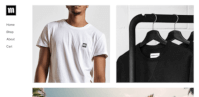 Create your own unique website with customizable templates.