Growing your own herbs is the easiest and most beneficial type of edible gardening you can do on a small scale. You don't need much space, time, or money to grow herbs, and if you like to cook, you will use them nearly every day. Basil is one of my favorite herbs. I am currently growing two types, Genovese and lemon, and I use them all the time. Yesterday, I put torn basil leaves all over my delivery pizza. See, you don't even have to cook to use garden herbs.

These tips are for growing basil both in containers and in the ground. I've successfully grown basil using these guidelines in diverse climates all over the country- south Texas, the Pacific Northwest, and southern Illinois.

Powered by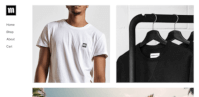 Create your own unique website with customizable templates.